Get To Know Us!
Pastoral Team:
Our pastoral team recognizes the authority of God, and realizes that we are shepherds who serve under the Chief Shepherd, Jesus Christ. We desire to devote ourselves to prayer and to the ministry of the Word. Our passion and goal is to equip the believers for the work of the ministry until we all attain maturity in the fullness of Christ.
Pastor Anthony, Senior Pastor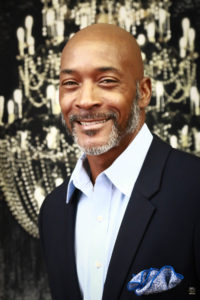 As the primary preaching pastor, Pastor Anthony has a passion for carefully unpacking the truths of Scripture. He and Pastor Dawn are the founders of Peletah Ministries. They have three children: Minister Spencer, (Malika) Kaitlyn, and Hannah (deceased) and two grandchildren (Phillip Alexander and Issac Anthony)
Pastor Anthony has worked in the Mental Health field for more than 30 years. He is the Mental Health Services East Program Director for a national non-profit. He has been active in church since he was a child. Pastor Anthony has a BS in Business from NC State University and the MS in Human Services from The Audrey Cohen College. He has completed doctoral work in Christian Theology from Christian Leadership University.
He has completed the Duke University Non-Profit Management program and is a Certified Alcohol and Drug Counselor.
Pastor Anthony served on the Board of Directors for Habitat for Humanity Craven County affiliate. He was recognized by the City of New Bern for his exemplary pastoral service in January 2013. He and Pastor Dawn were the 2013 keynote speakers for the annual Dr. Martin Luther King Scholarship and Awards program in New Bern. In 2015, he received the Service Award from the North Carolina State University's United Student Fellowship for his community work through Peletah Ministries. Pastor Anthony is passionate about the Word of God and seeing God's people reach their destiny in God through wholeness and freedom .
Pastor Dawn, Executive Pastor
Pastor Dawn's main responsibility is Christian Education. Pastor Dawn has been teaching and ministering in churches since she was a teenager. She has been teaching professionally for more than 15 years and the majority of those have been at the collegiate level. She holds the BA in Liberal Studies from Shaw University, the MA in English with a concentration in Professional and Technical Communications from East Carolina University, and PhD in Christian Counseling from Christian Leadership University.
Pastor Dawn serves as the Superintendent of Peletah Academic Center for Excellence. She currently serves as a member of the North Carolina Faith and Justice Alliance Steering Committee, NC Task Force to address Early Care and Education, Suspension, Expulsion and Exclusion Practices, and the NC state-wide Trauma Summit Steering Committee. She served on the Board of Directors for Coastal Community Action, Inc. She was awarded the 2017 Craven County NAACP Woman of the Year, 2015 Craven County NAACP Humanitarian Award, 2012 Lamplighter's Award by the Neuse-Pamlico Sound Women's Coalition for her work with coordinating the local efforts for 8 Days of Hope and serving as the Founder Chairperson of the Pamlico County Disaster Recovery Coalition. Pastor Dawn is passionate about teaching and empowering people to reach their God-given potential.
Peletah Ministries
Peletah Ministries is a place where we are passionately seeking and serving God. Our prayer is that you would be blessed and strengthened by the power of Jesus Christ and that you will live a life of abundance in fellowship, joy and liberty. Peletah is here for you. We are a fellowship of believers coming together to declare the glory of the Lord and celebrate Jesus as King. We study the Word, practice what we learn and in the process grow together. At Peletah, we focus on identifying the call of God on your life and empowering you to develop as well as thrive in the giftings that God placed in you. We are excited about seeing the unsaved, unchurched, and those not attending church come into Peletah's fold. May God richly bless you!
What is Peletah?
Deliverance hebrew meaning
( Peleytah or Peletah = pel-ay-taw )-
to set free- to take and hand over to or leave for another to assist in giving birth, to aid in the birth of, to give birth to, to cause oneself to produce as if by giving birth to send something aimed or guided to an intended target or destination, to come through with.
Gen 45:7 And God sent me before you to preserve you a posterity in the earth, and to save your lives by a great deliverance. The word "Deliverance" (Genesis 45:7) "peletah" which means deliverance, escape; escaped remnant, fugitive, survivor, band of survivors . This word is rooted in the Hebrew word "palit" (Strongs 06412) which means escaped one, fugitive. The word "palit" is in turn rooted in the word "palat" (Strongs 06403) which means to slip out, to escape. So in the word "deliverance" of Genesis 45:7 we also see that it is pointing to a remnant that will escape the coming affliction. The word "posterity" (Strongs 07611 "shehayreeth") also means a residue, remnant, what is left, the remainder and reinforces the core meaning of the "deliverance" declaration that he has made a preparation plan for a specific remnant of Jacob that is given a promise of escape.
Our Mission & Vision
The mission of Peletah Ministries is to love God, to love others, and to magnify the name of Jesus Christ. The vision of our church is to glorify our God and Savior, Jesus Christ, to make true disciples throughout all the nations by means of missionary activity and support, to minister the ordinances, to edify believers, and to do all that is sovereignly possible and biblically permissible to magnify the name of Jesus. It is our mission to assist believers in stirring up the gifts that God has endowed them and for them to develop those giftings to edify the Body of Christ. What we believe: Please download our full doctrinal statement.